To download MSP verions of StorageCraft products:
1. Visit the official download page at https://partners.storagecraft.com/partners/
2. Roll over the StorageCraft icon (the dark blue, double S) on the left side of the page

3. Click on the desired product (which will appear in a pop up display)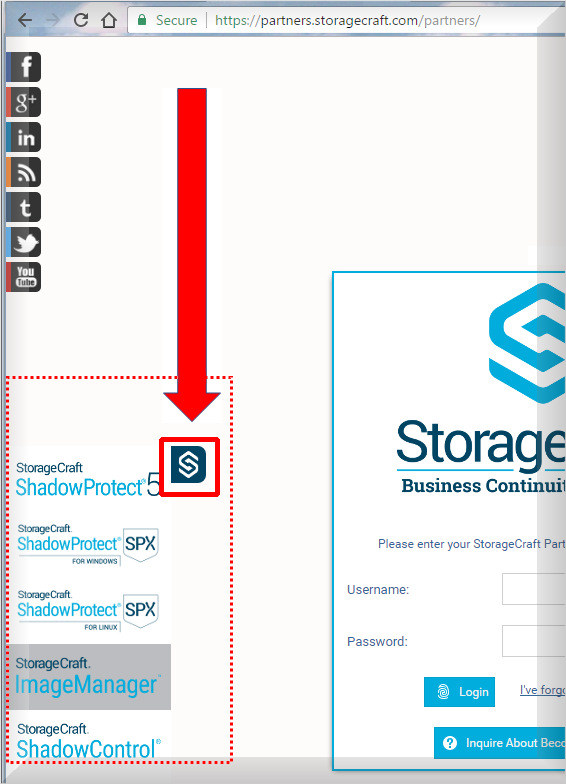 Copyright © 2017 Axcient Inc. Use of the StorageCraft and ShadowProtect trademarks does not imply official endorsement by StorageCraft Technology Corporation. Axcient and the Axcient logo are trademarks of Axcient Inc. StorageCraft®, ShadowProtect®, ShadowControl®, HeadStart Restore®, ShadowStream®, and intelligentFTP®are registered trademarks of StorageCraft or its licensors in the United States or elsewhere.  AXCIENT AND STORAGECRAFT TECHNOLOGY MAKE NO WARRANTIES, EXPRESSED OR IMPLIED, IN THIS DOCUMENT.